The ISBN gallery is delighted to welcome you to the opening of Found Nature, the solo exhibition of Róbert LAK.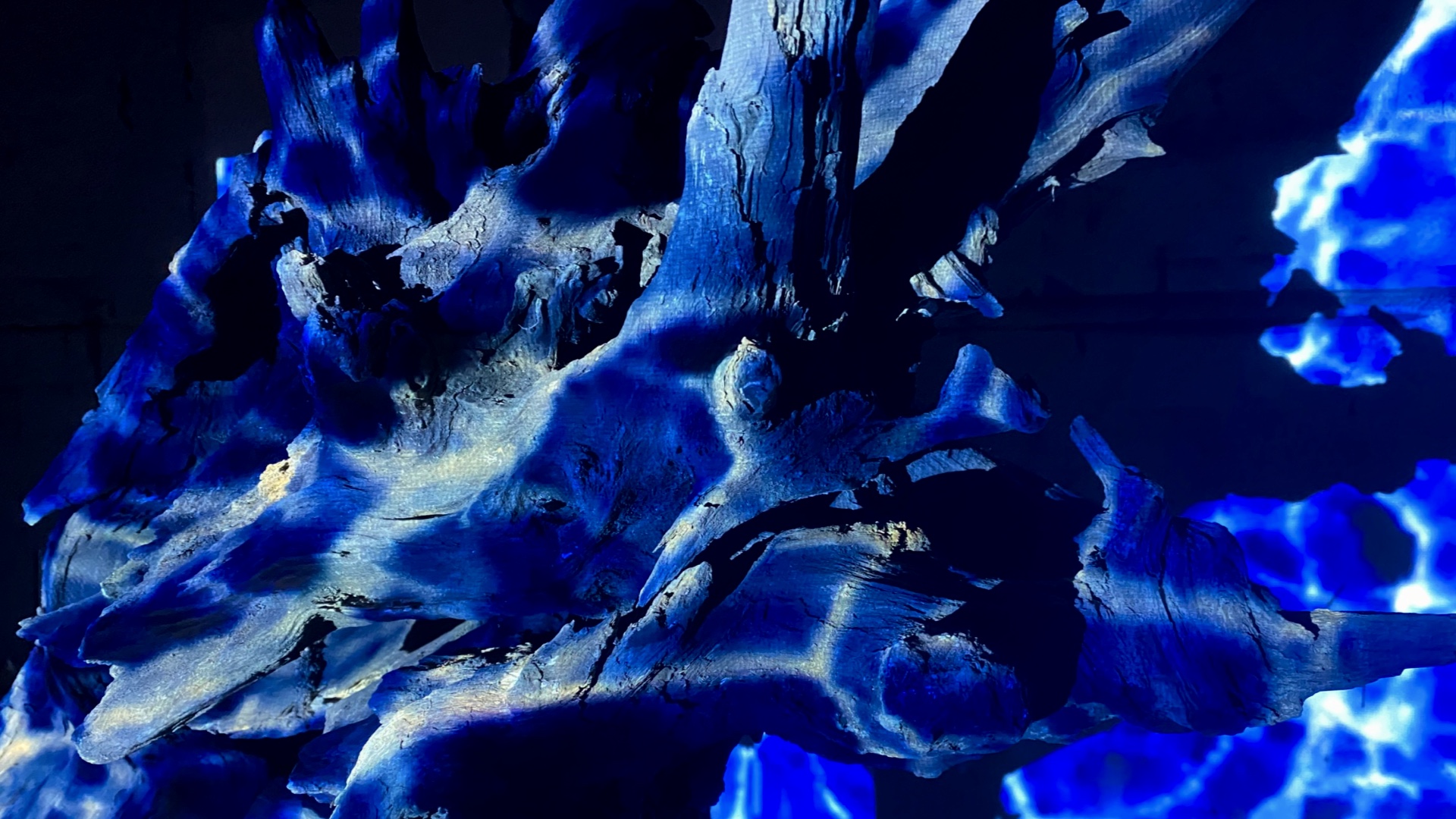 Opening: 27.09.2022., Tuesday, 6-9 pm
On view: 27th September – 22nd October 2022. 
Opening speech: Márió Z. Nemes, poet, critique, esthete
Music contributor: Marcell Roncsák – musician
Róbert Lak's exhibition at the ISBN book+gallery will not feature the artist's paintings this time, but a site-specific installation that will fill the entire space. The backbone of the project, Found Nature, is a selection of trees carefully collected over the last two years. The exhibition fundamentally questions the assumed human superiority, approaching the relationship between nature and man from a post-humanist perspective. 
Róbert Lak was born in 1994 in Subotica, in the former Yugoslavia. He started his studies in Szeged in 2013. In the autumn semester of the 2015/2016 academic year, he studied at the École Supérieure d'Art de Bretagne in Quimper on an Erasmus scholarship. In 2016, he had his first solo exhibition at Klein House Gallery in Subotica, titled In the Captivity of Freedom. He took part in several group exhibitions in France, Serbia, Hungary, Slovakia, Romania and other countries. In 2018, he collectively won the first prize at Trash Art Hungary with a group of four artists from Vojvodina. Since 2020, he has also been actively curating group exhibitions such as Nonhuman and From Home to Nest. He has also illustrated books as part of the TraN(S)action translation series of Forum publishing house and was included in the third issue of the Trauma / Nostalgia series by Symposion.
The exhibition was realized with the support of NKA.
Photo: Máté Lukács