09.06.2022- 09.23.2022
Opening: 09.06.2022. 18.00
The exhibition will be opened by art historian and philosopher Délia Vékony.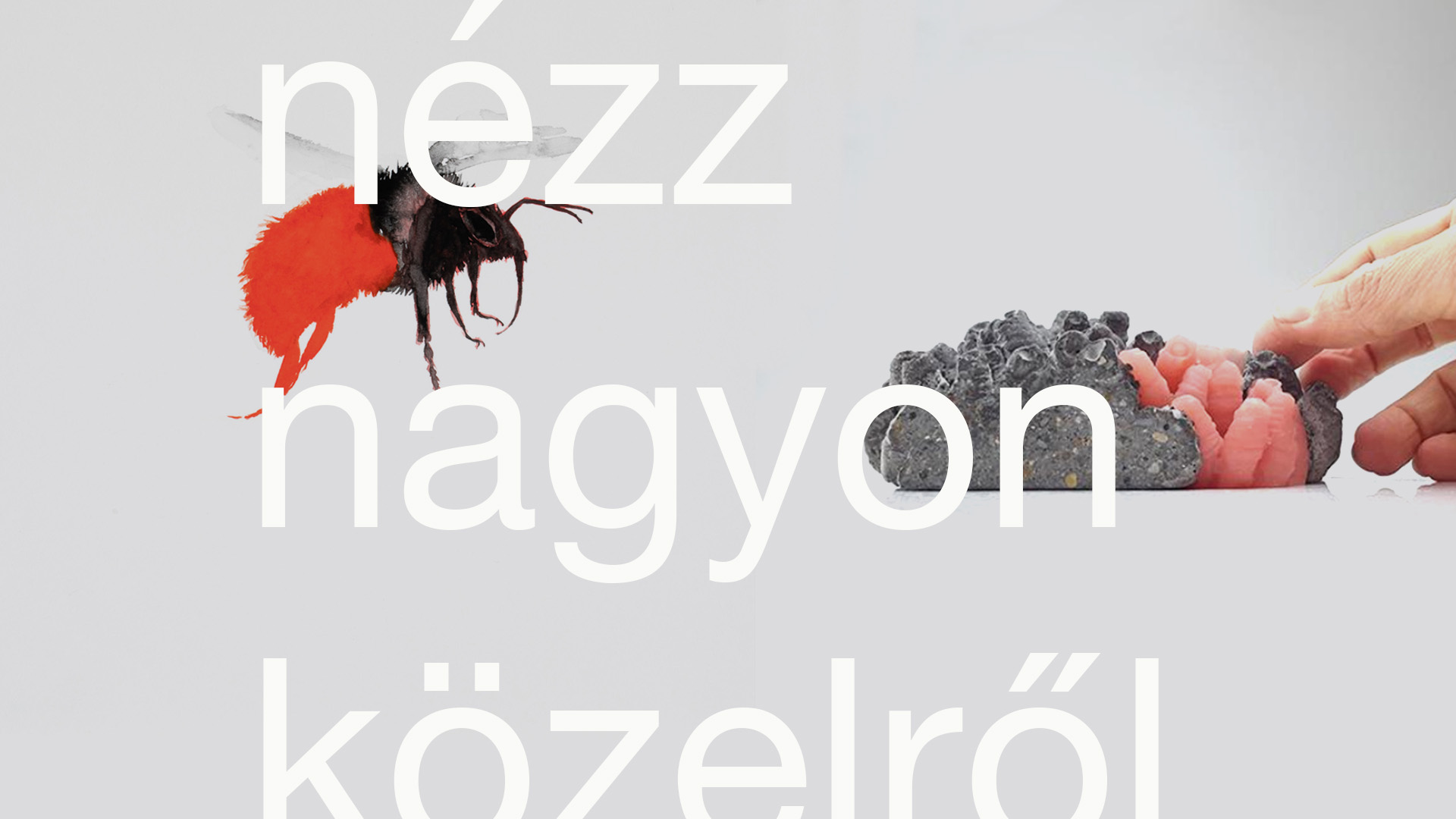 When a person is afraid of the future, masses of rushing thoughts circulate through his head, painting different pictures about why it will be very difficult in the future. The thoughts intertwine in a crazy dance, alternate with each other, provoke each other, and within a short time they are able to create massive anxiety and panic from fear, sweeping away and completely taking over the person. During this process, the gaze is constantly turned inward, we are watching the crazy cinema, which projects our future full of horrors in front of us.
How good it is when someone taps us on the shoulder and says, "Look, look at this bee on this flower! Look very closely! What is he doing when he forgets about his activities and selflessly collects pollen?
The works of Kinga Enzsöly and Éva Farkas-Pap invite the viewer to such a close acceptance of reality, which goes beyond our anxieties. They do this with the help of animals and organic motifs, beehives, dung beetles, and wasp nest shapes line up at the exhibition. The living creatures appearing in fine watercolor compositions do their work obliviously, engrossed in their activities, playfully and timeless, and place themselves outside of all distressing concepts of the future. The wasp nest shapes embedded in concrete, synthetic resin, and gold materials have a
disturbing effect in the dystopian, destroyed landscape beyond the Anthropocene age, but at the same time, they also promise the possibility of a new life. In the relief landscapes, the boiling golden lava inside the mountain suggests the hope of a new life after destruction or parallel to it, which awaits us beyond the difficulties.