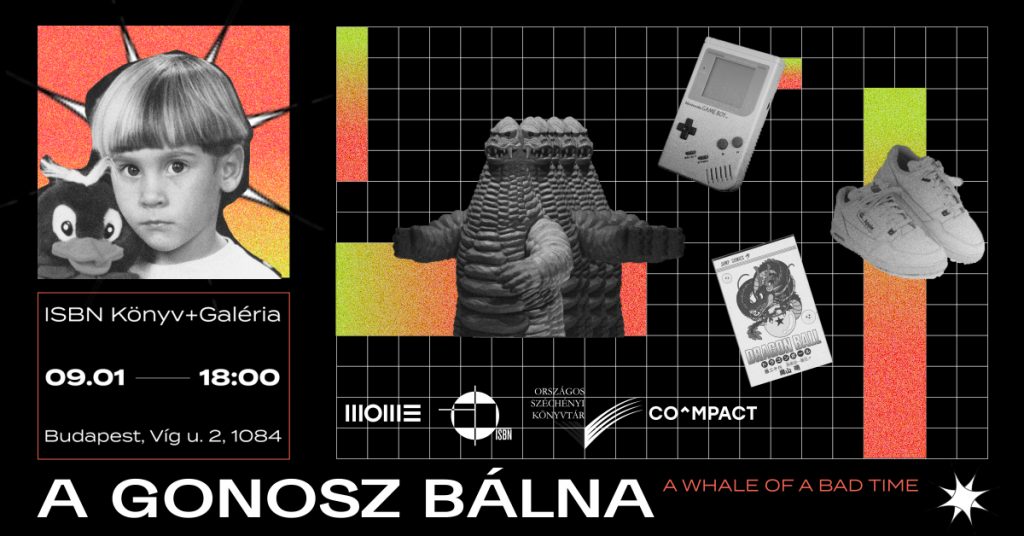 1-25th September 2020.
Opening: 6pm, 1st September, 2020.
The topic of the exhibition evolves around the period of the late 80s, the 90s and the beginning of the 2000s, and its perception and memory of this era through artistic practices and memories of the Y generation. The exhibiting artists are in and around their thirties so they have memories from this period as youngsters. Now they remember and research the connection between past and present. 
The title reflects on a so-called flashbulb memory, an infamous case in recent Hungarian history. On the 12th of December 1993 the television broadcast of the beloved cartoon DuckTales was interrupted when the public television announced the death of Hungarian Prime Minister József Antall.
Exhibiting artists: Ivor Almásy, István Felsmann, Sára Gink-Miszlivetz, Katalin Kortmann-Járay, Karina Mendreczky, Balázs Máté Tóth, Márton Emil Tóth
Curator: Zsófia Kókai
Graphic Design: Compact
Supported by Moholy-Nagy University of Art and Design Budapest, National Széchényi Library
Press:
Photo: Máté Lakos, MOME