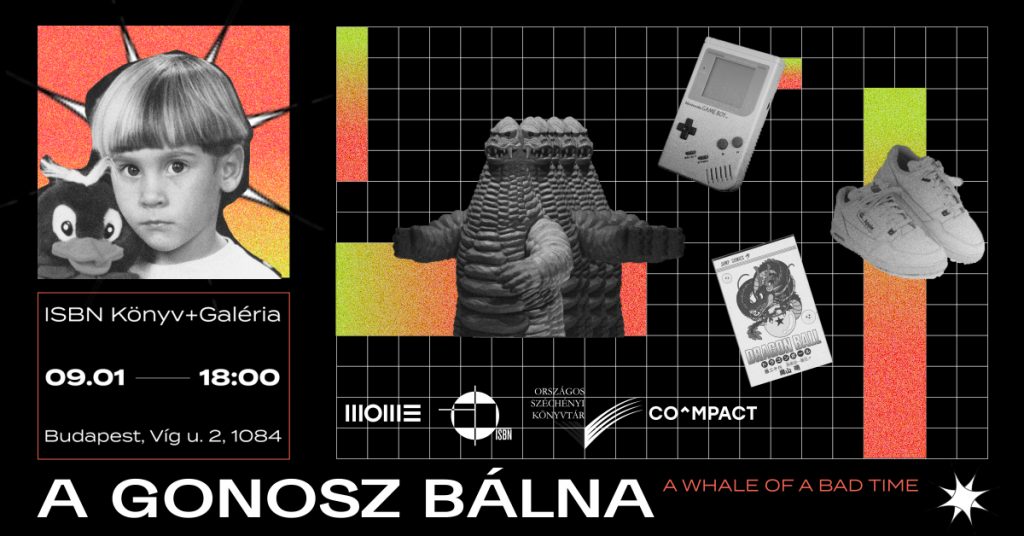 1-29th September 2020.
Opening: 6pm, 1st September, 2020.
The topic of the exhibition evolves around the period of the late 80s, the 90s and the beginning of the 2000s, and its perception and memory of this era through artistic practices and memories of the Y generation. The exhibiting artists are in and around their thirties so they have memories from this period as youngsters. Now they remember and research the connection between past and present. 
The title reflects on a so-called flashbulb memory, an infamous case in recent Hungarian history. On the 12th of December 1993 the television broadcast of the beloved cartoon DuckTales was interrupted when the public television announced the death of Hungarian Prime Minister József Antall.
Exhibiting artists: Ivor Almásy, István Felsmann, Sára Gink-Miszlivetz, Katalin Kortmann-Járay, Karina Mendreczky, Balázs Máté Tóth, Márton Emil Tóth
Curator: Zsófia Kókai
Graphic Design: Compact
Supported by Moholy-Nagy University of Art and Design Budapest, National Széchényi Library
Press:
Event registration, 4-6pm, 19th September 
Registration process:
Check what free dates are available! In the grid, each interval is marked with different colors. Blank lines represent the free dates. Each time interval is 30 minutes and 15 people can register for it. Our goal is to fit comfortably throughout the event and to be able to follow the recommendations for the social distance.  https://docs.google.com/spreadsheets/d/1UTA1MRzeRHZJP3wggp73P6BjxKS1IKedKDHCZyY7DoE/edit?usp=sharing
Figure out which time would be proper for you!
Open the questionnaire at the link below and enter your name and email address: https://forms.gle/8AvgtnhsK1GX189N8
You're done! The system will not send you an email confirmation, so please do not wait for it. If you have completed the questionnaire, we look forward to seeing you at the event at the time you specified. Regarding the epidemiological situation, we reserve the right to change the program, but if something changes or the event will be cancelled, we will notify you via e-mail! Please  bring your own mask for the event, we will prepare with a hand sanitizer. Thank you for your cooperation!