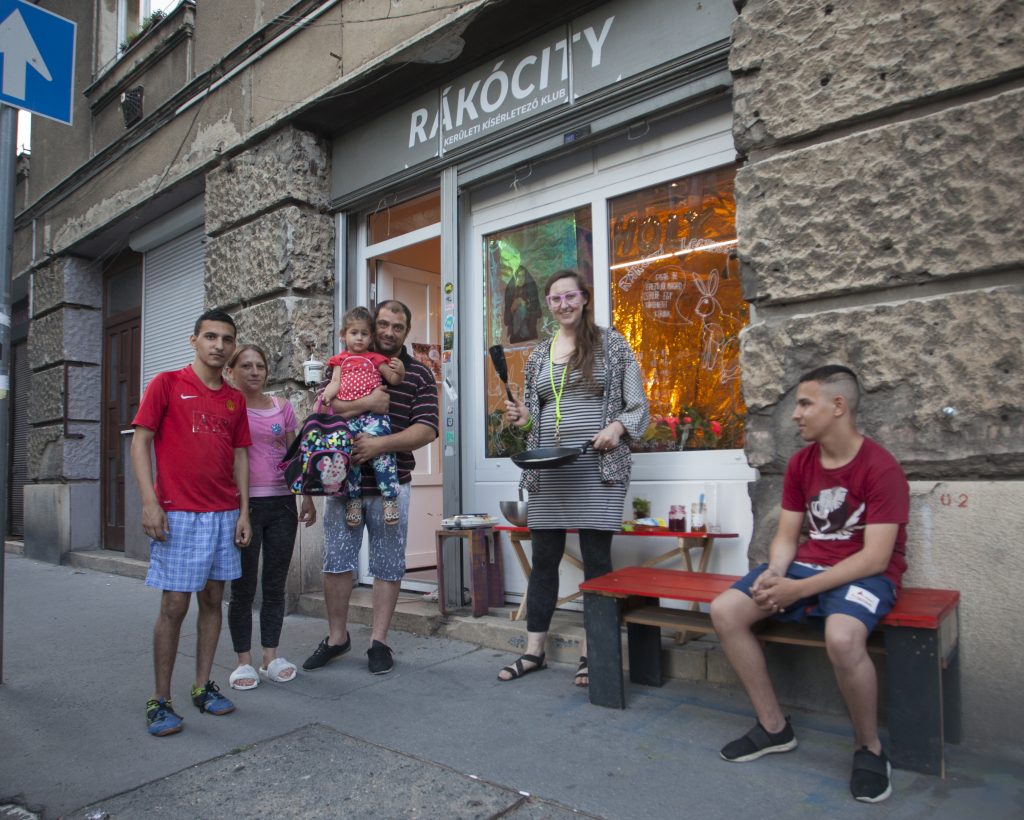 23rd July – 19th August
Opening: 7pm, 23rd July, 2020.
The project of Olga Kocsi is a continuation of the installation and event series at the RákóCity project room, which once operated on the corner of Rákóczi tér and Víg utca in 2019. During the exhibition last summer, Kocsi got to know the area's residents and passers-by, collecting personal, sometimes funny, sometimes deeply touching and interesting stories from them. Polaroid and digital images of visitors and delinquents were also taken in a gold-covered massage chair as a central element of the installation. Making friends in the corner of Rákóczi Square, the development of relationships and enclosing all of this into a sparkling golden book. The exhibition in the ISBN book+gallery, which takes place a year later, draws on the legends collected last year, about the joint pancake baking and lemonade drinking on Víg utca, and presents the photo book compiled during the project. Visitors can sample the visual imprint gathered over the course of a year, view, listen to small but significant details of life stories, and meditate in the gold-plated massage chair.
Opening speech: Vera Vida
Curators: Abigél Végh, Vera Vida
Special thanks: Johanna Ács, Tamás Don, and the staff of the radioshow of 7térítő on Tilos Radio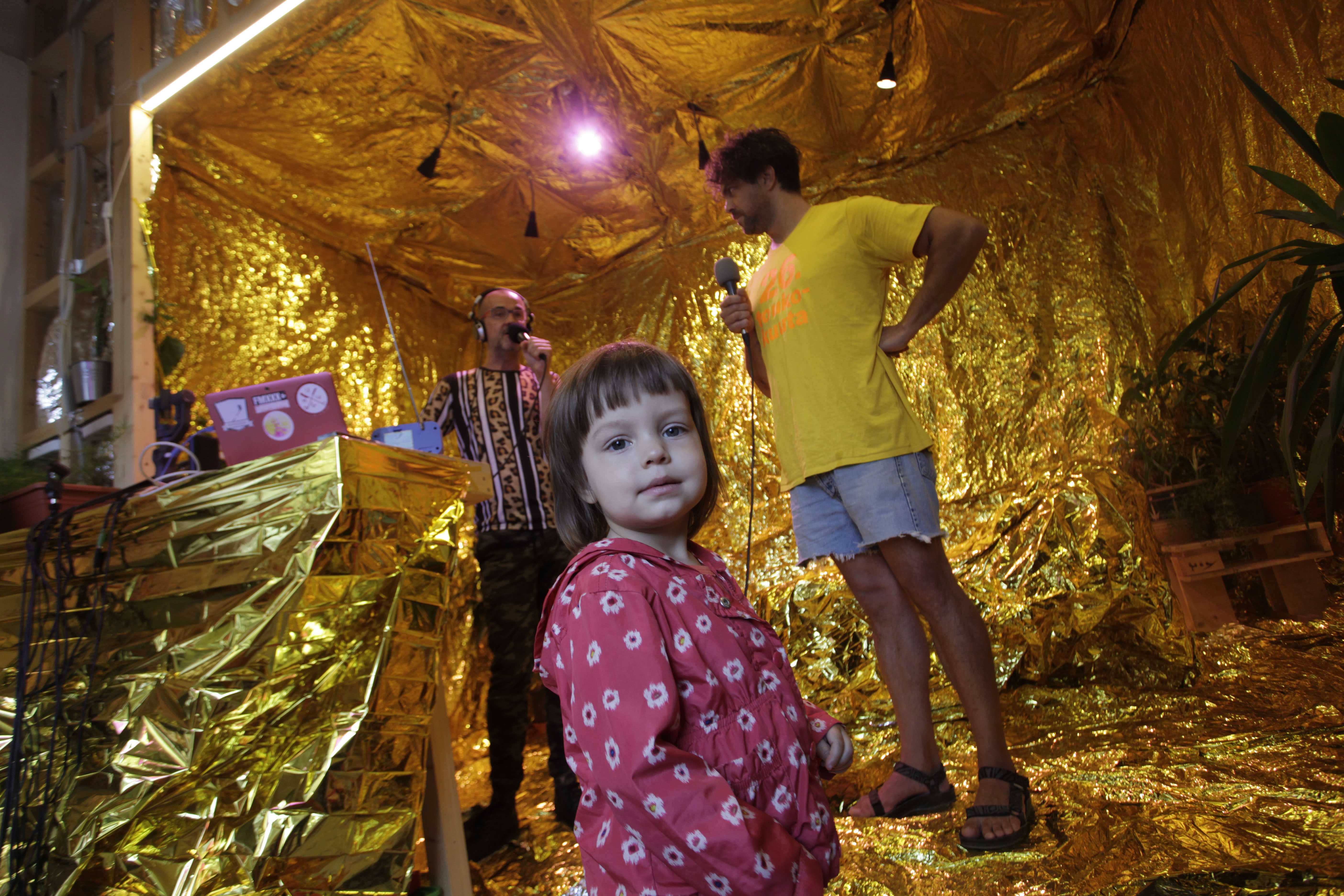 Olga Kocsi (1987) is a multimedia artist based in Budapest. Thinking and working with different materials mainly photography and video based installations. She creates multisensorial experiences relating to topics which lie in the cross-section of various scientific fields, such as the relation between reality and virtual reality and its potential evolution in the future, pushing and mapping the borders between private and public spheres. Her work seeks to actively involve the spectator by creating unorthodox situations for them.
She graduated as a Media Designer at Moholy-Nagy University of Art and Design, Budapest. 2013-2016: doctoral school at Moholy-Nagy University of Art and Design, Budapest. Her research topic is time and art. She has been selected for the 2019 FUTURE Talent delegated by CAPA CENTER on the Budapest Portfolio Review. She has been granted Derkovits Scholarship for young artist (2017–2019). She has been granted Hungarian Republic Scholarship in 2012. She has been showing work in Hungary (M21, Modem, Mai Manó, B24, Capa, Stúdió, Jurányi, aqb), in Bucharest (Nicodim Gallery), in London (Tate Modern bookshop, Saatchi bookshop), and in New York (MOMA bookshop, Taschen bookshop). In public collection: Modem-Art Collection (Debrecen), Museum Kiscell / Municipal Gallery (Budapest).
Press:  Újművészet Online
Photo: Olga Kocsi