Krystyna Bilak: KOMPLEMENT
Vernissage: 2 March 2020 7 PM
On view: 3—27 March 2020
Curated by: Andi Soós
In the flood of pictures we see every day what can catch our eyes? Observing other people was always exciting, and the curiosity towards someone else's body is even more intense in the age of Instagram. In her work, titled Komplement, Krystyna Bilak is using the human body and its moving as a reference. Meanwhile, she is thinking about how our attention can be directed and how images can be read in a world where they can easily be the tool of abuse or propaganda.
The project Komplement reflects on this 21th century issue: Krystyna Bilak is dealing with the various layers of interpreting images. She is detecting the relationship between perception and meaning. Bilak is driving the sight of the viewer with numbers, points or lines. In her abstract compositions we see a self-portrait of the artist, hands in a sculpture-like order, or just contours of a body resembling us of site inspections of crime
investigations. Absurd movements and unexpectedly appearing body parts encourage us to spend more time decoding each photo. Bilak gives us keys to understand her images by unfolding the process of creating the photographs. Turns out that what seemed to be a digital manipulation is just a reflection, a detail enhanced by a cut out layer or a distorted effect of a coloured foil.
With these simple tools – abstraction of the space, lightning, moving – Bilak built up an illusive scenery, in which she questions the truth of the photographic image. The wooden installation invites the viewer to take part in the interpretation of the work. The masked layers, intertwining frames and the aspects designated by the wooden construction are referring to the fact that perception is influenced by a number of subjective and personal factors.
Krystyna Bilak (b. 1993) graduated from the photography course of the Moholy-Nagy University of Art and Design. As her diploma project she presented the series and photographic installation Komplement. In her works, through the analysis of the subjective nature of vision and perception, Bilak is experimenting with photographic representation of reality.
Supporting partners: Studio of Young Photographers (FFS), Association of Hungarian Photographers, National Cultural Fund of Hungary (NKA), Vylyan Winery
Location: ISBN books+gallery | Víg utca 2., 1084 Budapest
On view: 3—27 March 2020
Tue-Fri: 12-19H, Sat: 14-18H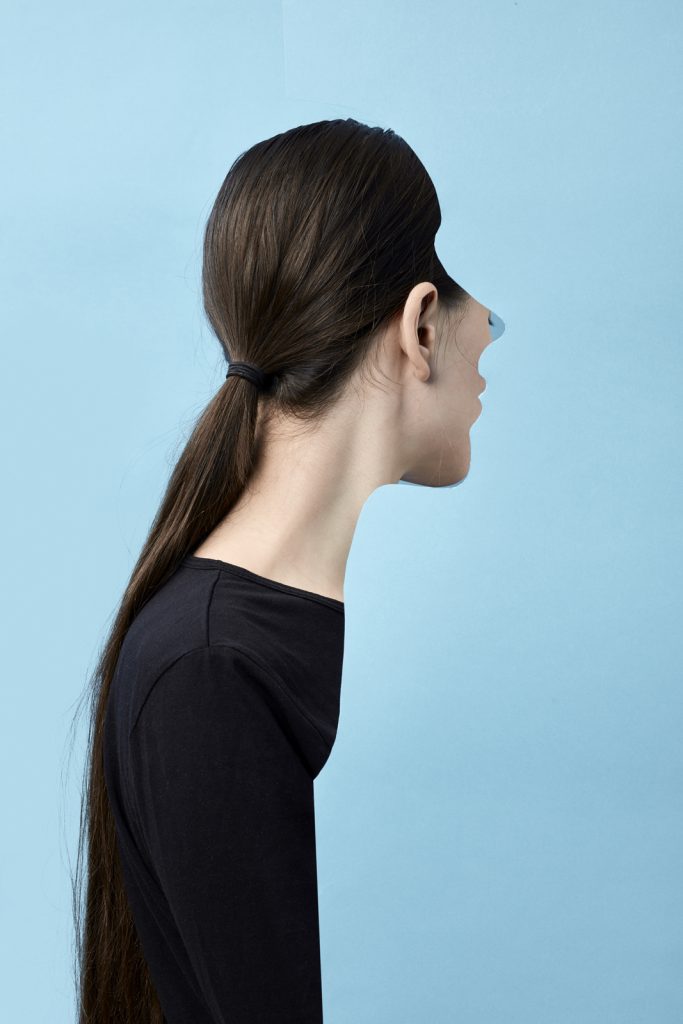 OVERVIEW #3
Overview #3 is an exhibition series organized by the Studio of Young Photographers for the third time. The purpose of the program is to provide professional showcase platform for participating Studio members and selected curators. The first Overview was born in 2011 from the ideas of Kata Oltai and László Nánási, then continued in 2013-2014 under the care of Edit Barta and Péter Trembeczki. So far, the program has included, among others, well-known artists such as Máté Bartha, Sári Ember, Andrea Gáldi Vinkó and Éva Szombat.
This year's edition will feature 9 solo and group exhibitions by a total of 10 artists at eight locations in Budapest and one in Debrecen, in non-profit and for-profit galleries such as FKSE Studio Gallery, ISBN Book+Gallery, K.A.S. Galéria, MyMuseum, PINCE, Sesztina Galéria (Modem, Debrecen), Supermarket Gallery, TOBE Gallery, Várfok Project Room.
The artists and curators involved in the project were selected through a competition: previously, members of the Studio were able to submit fresh project proposals, which we made available for applicant curators through an open call. From the curatorial ideas received, with the help of Flóra Barkóczi and Zoltán Tóth Balázs we have chosen those that can be realized within the framework. It was essential that the selected Overview #3 of projects be implemented through close collaboration and discourse between the artist, curator and gallery representative/ manager.
(Benedek Regős, Former secretary of FFS, project coordinator)
www.instagram.com/ffs_budapest
Photo: Bilak Krystyna, Biró Dávid