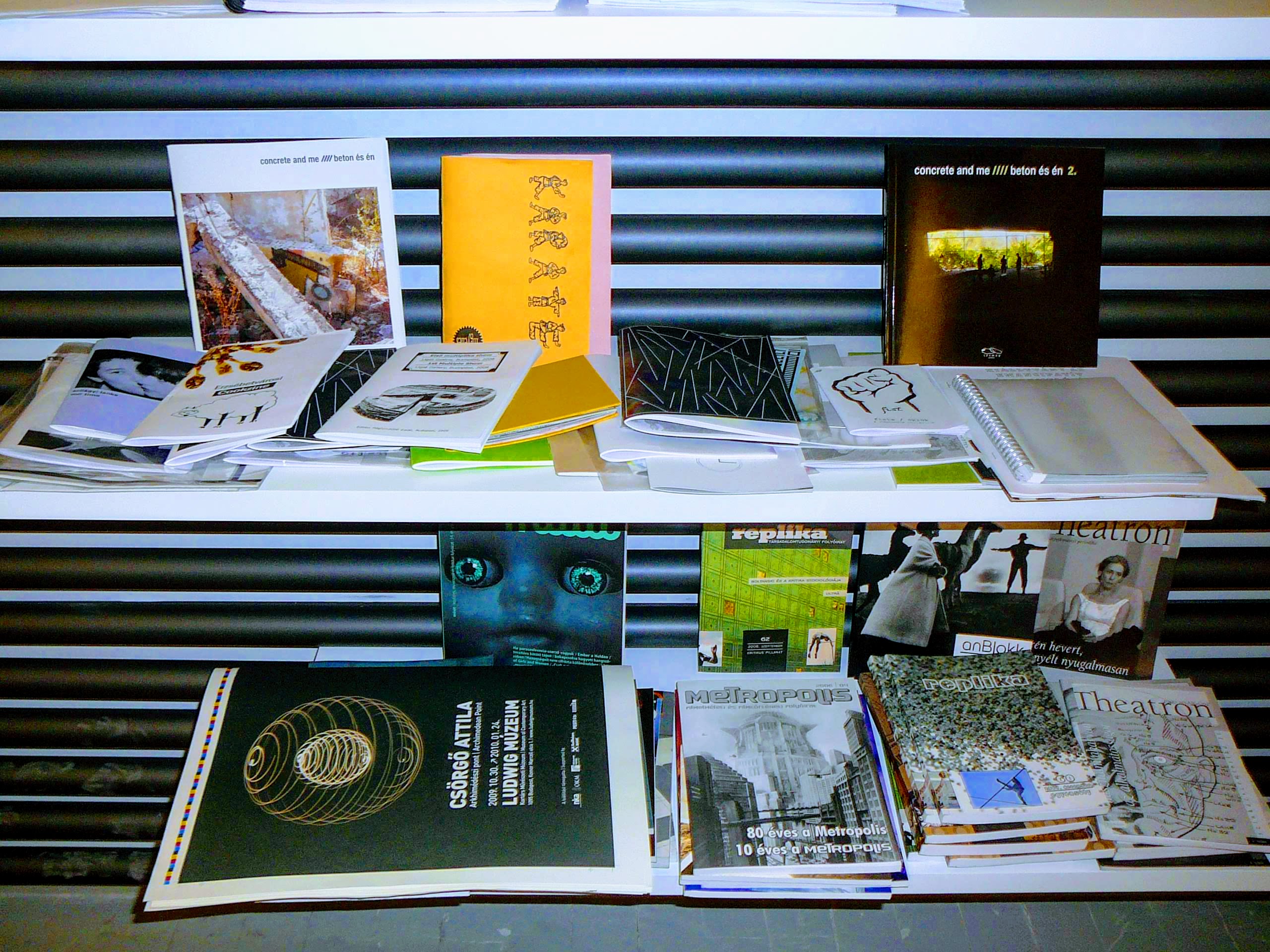 On view: 20th May – 25th June, 2019
The word fanzine comes from the words fanatic and magazine. Originally it was created to be a free form of publication that served as the uncensored flow of information between people who had shared special interests. As this type of publication has no other genre criterion, fanzines have been made in many fields of art. The origin of the publications presented at the exhibition is the zine-collection of Labor Gallery. Labor operated between 2007 and 2019 as a collaboration between C3 – Center for Culture & Communication Foundation, The Studio of Young Artists' Foundation (FKSE) tranzit.hu and The Hungarian University of Fine Arts (MKE), using the former spaces of Studio Gallery in Képíró street (where currently Easttopics operates). The collection on which the exhibition is based, consists of 88 pieces and 57 can be seen at the exhibition. The earliest piece of the presented collection is from 1991 while the newest is from 2017.
The publications are sorted into three comprehensive topics that highlight the questions that concern the primarily Hungarian fanzine-makers' the most. The first section is based on zines that were made by their creators along the thematics of social, political and public matters. In the second unit booklets reflect on medium, concerning mainly aesthetical problems, while in the third one publications about built and natural environment can be found. Among others, in the group of political-public matters there are anarchist, anti capitalist and feminist publications, fanzines that reflect on contemporary political issues. Booklets focusing on environment deal with urban life, sustainability and even people's personal space, while the medium-reflective category consists of zines focusing on aesthetical problems – these can be even interpreted as independent artifacts. There are many overlaps between the different topics that emerged during the research fase preluding the exhibition. Those served as crucial support when placing the items in space and for demonstrating the relations between them. While preparing the exhibition, Labor's zine collection was processed electronically and digitalized, making it accessible and researchable online after the opening.
The fanzines presented were published by Innen, Karate, klorofill, Plagium2000, Tökmag Publishing, Budapesti Anarchista Csoport, Telep, Posthuman Productions, Renegát Projekt and Rollo Press among others.
Curator: Bea Istvánkó
Curator assistant: Veronika Laczai
Cover: Dóra Halasi (Artpool)