17th April – 17th May 2019.
Opening: 7pm 16th April 2019.
Opening speech: HORVÁTH Márk, philosopher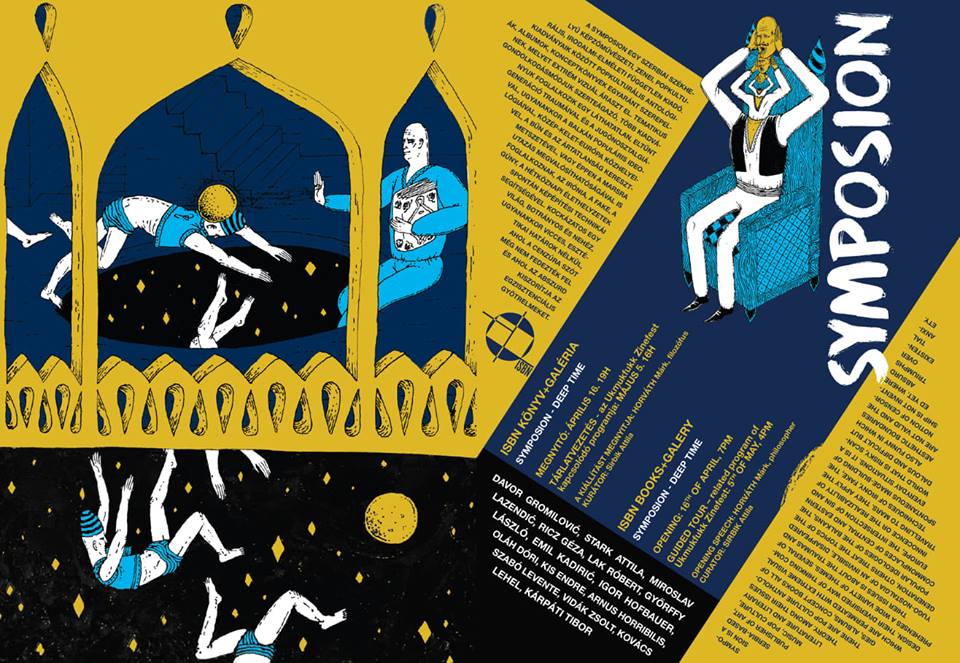 ★EN★ Symposion is a Serbia-based publisher of art, music, pop culture, literature and literary theory. Among their issues there are pop culture anthologies, albums, concept books all of which are permeated with extreme visual design. Their diversified way of thinking comprehenses a wide variety of themes. Several of thier issues is about the traumas and Yugo-nostalgia of an invisible, disappeared generation. Others treat the topics of the popular ideologies of the Balkans, the commonplaces of Central and Eastern Europe, the intersection of sin and innocence or the realizability of travelling to Mars. They apply the techniques of irony, fake, the spontaneous image-building of everyday situations. It is a world that is risky, scandalous and difficult but also funny in which aesthetic boundaries are not valid and the notion of censorship is not invented yet. Where absurd triumphs over existential anxiety.
Curator: SIRBIK Attila
Exhibitors: Davor Gromilović, Stark Attila, Miroslav Lazendić, Ricz Géza, Lak Róbert, Győrffy László, Emil Kadirić, Igor Hofbauer, Oláh Dóri, Kis Endre, Arnus Horribilis, Szabó Levente, Vidák Zsolt, Kovács Lehel, Kárpáti Tibor
Location: ISBN books+gallery, 1084 Budapest, Víg utca 2.
Opening hours: Tu-Fri 12-7pm, Sat 2-6pm
Photo: Zsombor Pólya