10 May – 3 June 2022.
Opening: 10th May 6-9pm, in the presence of the artists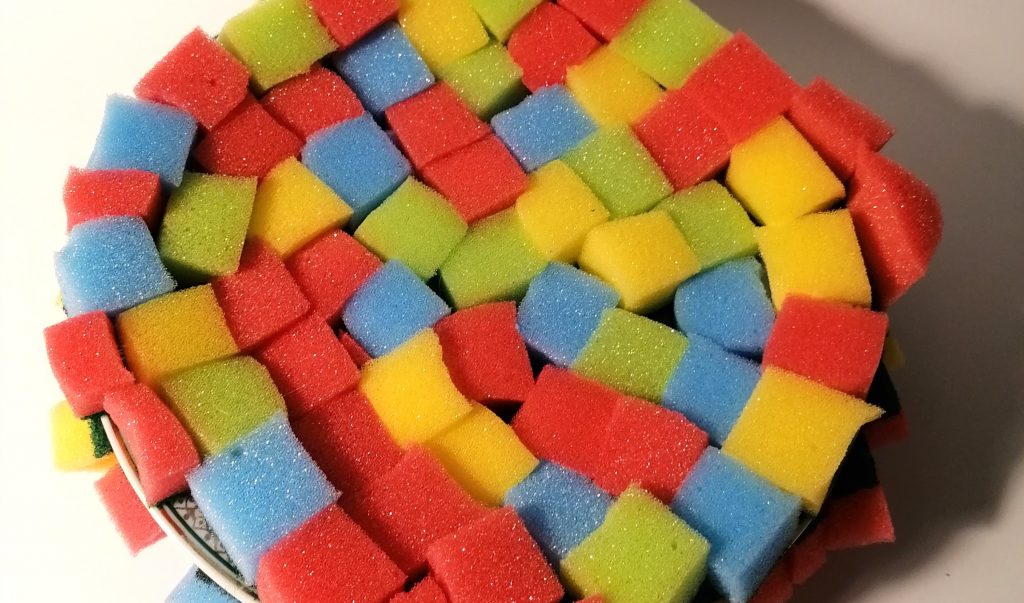 Scuba diving is the possibility to cross between depth and height, a connection between the shells, pebbles, cichlids and stars of the seabed. We humans live somewhere in between, because that's how we see it. On the beach, we are frightened by the meeting of the vast water and sky, in which we humans only have a little part. Yet all the time we collect pebbles and fish for sponges and, if we could, we would even collect stars from the sky. 
A sponge is a natural phenomenon that is neither plant nor animal, but rather something intangible and incomprehensible to us. It absorbs and permeates everything. It traps sediment, rubbish and bones and thus cleans the water in its environment, just as we use it to clean ourselves or our kitchen. It is only when we encounter it in its own environment, the sea, that we begin to appreciate and admire it. What is more, we want to possess it as an object on which we can constantly reflect, so that we can always feel the depth beneath us and the height above us. Somewhere in between, we have a place, but nevertheless, let us not forget that the universe is infinite and that 'up' and 'down' are relative. 
The basic instinct of our human beings is to collect, and if we recognise the opportunity to connect with the boundaries of the universe that have been set for us, we will recognise the connection between diving and space travel. Jewellery, lots and lots of jewellery, adorning the Earth.
Exhibitors: Zsuzsa Boldizsár, Sophie Horváth, Ágnes Eszter Szabó, Eszter Zámori, Virág Vígvári, Syporca Whandal
Photo: Julianna Nyíri