Between the 13rd and 21st of December, as the satellite program of PATRON art fair the Studio of Young Artists' Association (FKSE) and the ISBN books+gallery* organize a joint Christmas book market.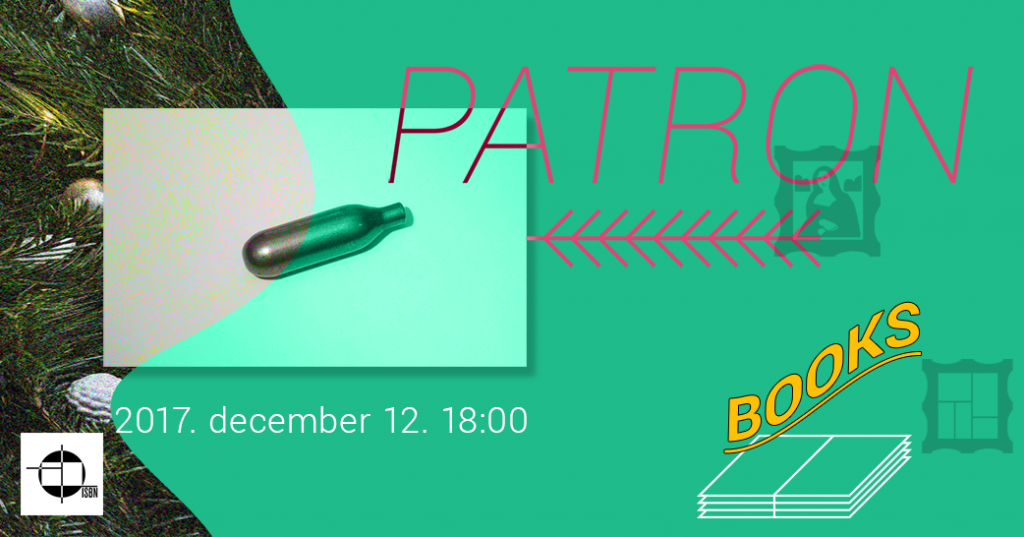 At the market, the publications of the FKSE, independent publications, zines, exhibition catalogs and other professional publications will be available for a super-discounted price.
Besides the publications of the FKSE, zines, photobooks, catalogs and artistbooks will be available from our partner institutions and from independent publishers.
 With every purchase, you support the survival of FKSE !
OPENING: 6pm 12nd December 2017.
Date: 13-21. December 2017., noon-6pm, every day!
!!!LOCATION: ISBN books+gallery, 1081 Budapest, Víg utca 2.!!!
Names and keywords:
Gábor KRISTÓF | 1×1 | Andrea DUDÁS FAJGERNÉ | MAMA photobooks | Innen | Dávid DEMETER | Little Warsaw | Studio yearbooks | deposit | Anna ZILAHI | Kata TRANKER | Kisterem | Endre KORONCZI | László GYŐRFFY | László HEGEDŰS 2 | Dorottya VÉKONY | Virág LŐDI | Mózes MURÁNYI | Ilona KESERÜ Ilona | István OCZTOS and a lot of surprise.
Facebook event: https://www.facebook.com/events/866910470135057/
* the ISBN books+gallery is a brand new art bookstore and a contemporary art gallery. The first pop-up project of the ISBN is the PATRON books 2017.  The most important mission of the ISBN books+gallery is the mapping, collecting, exhibition and distribution of domestic and regional, Hungarian and foreign language, new and antique contemporary art publications, exhibition catalogs, zines, art books, photobooks and theoretical publications.
The ISBN – books+gallery is in the 8th district of Budapest, a few minutes' walk from Blaha Lujza Square.
Address: H-1084 Budapest, Víg utca 2.
The official opening event and the first vernissage of the gallery will be on the 22nd of January 2018. Stay tuned!
The event is the related program of PATRON Christmas art fair and exhibition: https://www.facebook.com/events/128846861118842/
Cover: Sándor PAPP
Photo: Máté LUKÁCS