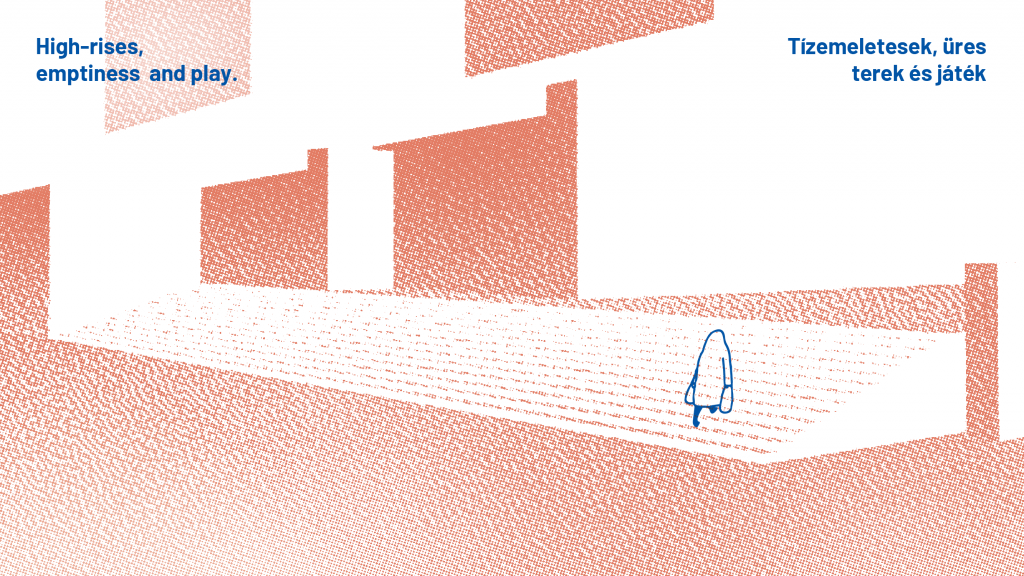 1st – 31st October 2019. 
Opening: 7pm, 1st October 
BRUT. Dialogues from an empty space is a publication, that addresses both the past and the future of housing estates in Glasgow and in Europe at large. The publishers wish to encourage a sense of esteem about the housing estates built in the late 20th century and value these buildings not only from an aesthetic point of view, but also through understanding social and political histories inscribed within the late modernist architecture traditions. As these traditions were evolving around the idea of common living (as well as cost-effective building) – communities, personal stories, memories and experiences become main focus of the publication and the recent exhibition at ISBN as well.
In the book, the texts written by the four authors contextualize social housing in Glasgow (Scotland) and connect these buildings to other cities, hence the writers will demonstrate a unique case of Glasgow as well as encourage a sense of belonging to a broader European heritage, eg. Lithuania, Hungary or Germany. BRUT's aim with the presentations and exhibitions is to generate discussions on the potential futures of built environments, forgotten-about utopias and by getting familiar with past ideas, instinctively begin re-designing and re-imagining. After the successful events in Kaunas and Glasgow, the Budapest edition will focus on the eternal dilemma of demolition versus renovation.
Artist: Marija Nemčenko. Curator: Anna Tüdős
Authors: Edward Hollis, Hussein Mitha, Marija Nemčenko, Anna Tüdős
Graphic design: Zuzanna Loch
www.bruteurope2018.eu
Venue: ISBN books + gallery, 1084 Budapest, Víg utca 2.
Opening hours: Tuesday – Friday 12-7 pm, Saturday 2-6pm
Photo: Zsuzsanna Simon