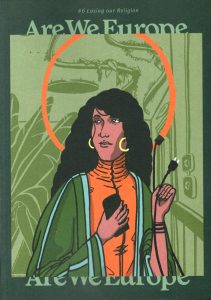 Title:
Are We Europe Losing our Religion #6
Series:
Are We Europe #

6
Published by:
Stitching Are We Europe
Release Date:
2020
Contributors:
Kyrill Hartog
Genre:
magazine / folyóirat
Pages:
112
ISBN13:
ISSN 2590-2059
5500 HUF
Also in this series:
What happens when we lose our religion and God is declared Dead? How do young people find meaning and spiritual fulfilment? Discover the stories of believers and non-believers from all over the continent.
_____________________________________________