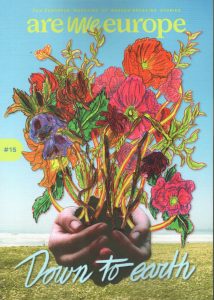 Title:
Are We Europe Down to earth #15
Series:
Are We Europe #

15
Published by:
Stitching Are We Europe
Release Date:
2022
Contributors:
Anneleen Ophoff, Juli Simond
Genre:
magazine / folyóirat
Pages:
96
ISBN13:
ISSN 2590-2059
5500 HUF - temporarily unavailable
Also in this series:
Europe's land, if shared equally, should be enough to sustain all those who live on it. But not in practice. Which raises the question: who works the land—and who does it belong to?
_____________________________________________