Gergő FÜLÖP & Marina SZTEFANU – Whisper Us a Jolly Tune
10-27 January, 2023.
Opening: 6pm, 10th January, 2023.
Opening speech: Balázs FODOR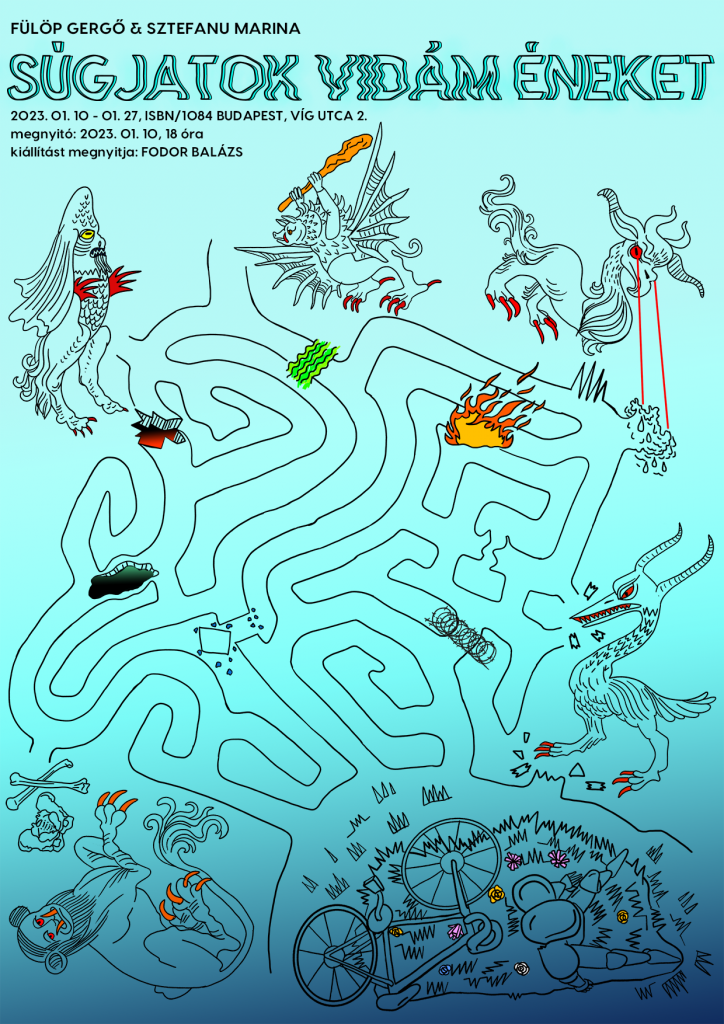 A knightly armour takes a rest from cycling, sits on a gentle looking little hill. Maybe It is tired, maybe just wants to get its head around something. There's no body inside. It's hollow. Purchased the bike second hand, but it's a good one, comes handy when one wants to go. It needs to be taken to the mechanic for maintenance once a year and that's it. You're free to go anywhere. Not a steed, but almost. Doesn't pollute the air, and from the movement, the joints won't get rusty.
It'd be so nice to hear a gentle, calming tune, because the dragon is awakening.
But all this is just artificial. A fairy-tale.
_________________________________________
Photo: Barnabás Neogrády-Kiss