8th March – 8th April 2022
Opening: 8th March from 6 to 9pm in the presence of the artists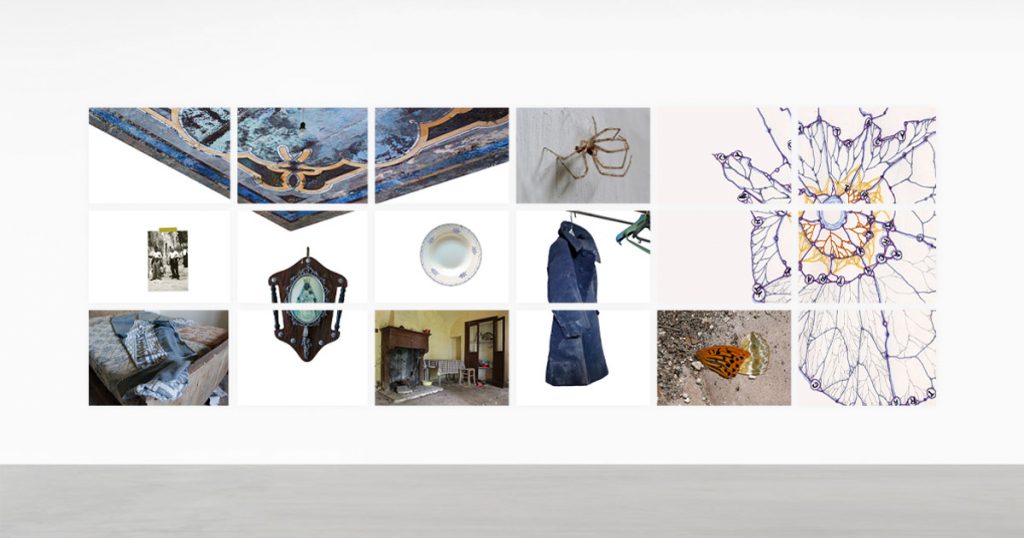 Rock and Dust Roccia e Polvere takes as its source and site the geographical area in Italy's Molise region that is home to Tracy Mackenna & Edwin Janssen. The work brings together photographic material and drawings made by Tracy & Edwin, with archival images that connect and highlight changes, harmonies and tensions between place, people and time. Tracy & Edwin are interested in the relationship between conflict, belonging and art. 
The large-scale printed collages present elements of the ancient and extensive Apennine mountain terrain that holds a rich and complex history, embedded in the area's architecture, customs, language, agricultural lands and forests. Located in the National Park of Abruzzo, Lazio and Molise, this currently protected area of exceptional significance and beauty is sparsely populated across villages. Largely trilingual Italian-French-English, this is due to the large community of emigrants who continually move between European nations, stemming from economic migration dating from approx. 1850. 
Contemporary citizens are attempting to reinvigorate their community in the face of significant changes to labour patterns, and environmental and cultural crises. In Rock and Dust Roccia e Polvere Tracy & Edwin create work that reflects the past and present to imagine possible futures with foresight and care.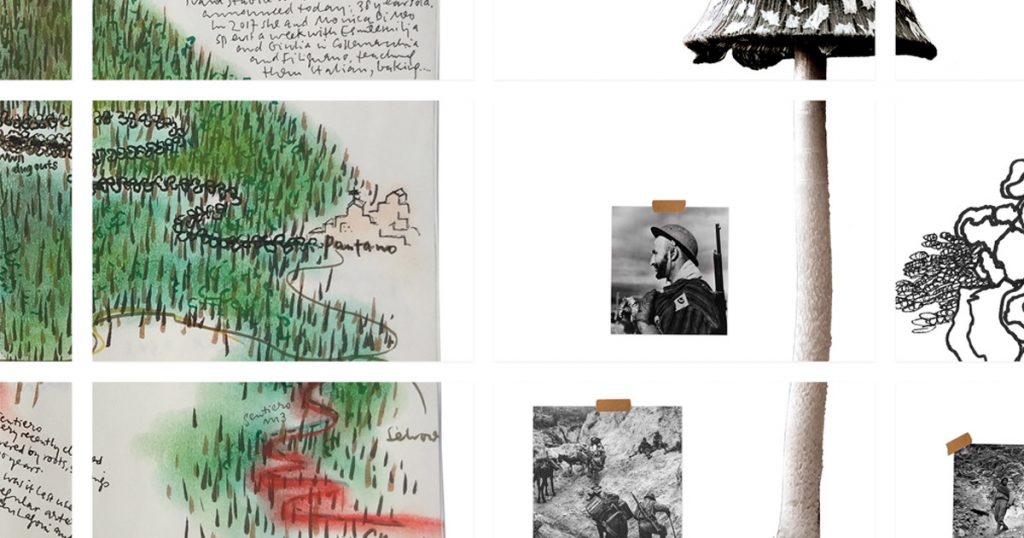 The Museum of Loss and Renewal
Tracy & Edwin curate The Museum of Loss and Renewal, an art project that offers space and contexts for making and sharing. Rather than being a museum in the traditional sense that accumulates 'stuff', it stimulates people to take time in which to generate thoughts, feelings and ideas. The Museum of Loss and Renewal is a growing collection of experiences that are regularly shared through the activities of its curators, partners and residents. Merging art making, collaborative learning and artistic research The Museum of Loss and Renewal manifests itself in multiple forms such as exhibitions, public studios, screenings, publications, gatherings and residencies. In collaboration with others Tracy & Edwin develop art projects that address issues of societal concern such as well-being, aging and sustainability. Key questions evolve around social relationships, the way places are inhabited and how personal objects reflect who we are. The Museum of Loss and Renewal is a vehicle that enables the consideration of how to lead a more balanced life.
The Museum of Loss and Renewal's residency programmes Taking Time / Prendendo Tempo and Place, People and Time take place in Collemacchia. The village has been home to Tracy's Italian family for centuries and Tracy & Edwin foster strong links with the local community which is highly supportive of the residency programmes.
http://themuseumoflossandrenewal.life
Photo: Julianna Nyíri