On view: 9th February – 12th March 2021. 
Online opening event, artist talk 9th February 20:00
With economic immigration (for work, marriage, studies) being so common and sought for, the ideas of home and searching for one's place in life become more and more relevant and discussed around the world. At times, Switzerland and Hungary uniquely serve as both a destination and as a point of departure, making the topic of self-identification particularly gripping for the younger generations in both countries. "ZRH" tells a personal story, but the questions it poses intend to touch upon a much wider phenomenon.
The two protagonists of "ZRH" live together and are going through the same process of moving countries. He moves for work as a "high-skilled professional", she follows him as his wife. These contradicting social and personal positions produce distinct experiences: he is seemingly well-settled into his new life but is struggling to work out his relationship with his home country; and she needs a complete makeover and has to find means to reinvent herself. 
«ZRH» is an exhibition of Swiss-based (originally coming from Russia) artists Mikhail Bushkov and Olga Bushkova bonding their projects: "Zürich" (2012-2020) and "A Google Wife" (2011-2017). The exhibition juxtaposes images of the artists' two homes – Russia and Switzerland – and, as a result, deconstructs the feelings of nostalgia and belonging and analyses the authors' complicated relationship with the very notion of "home". Without claiming to be an all-in-one kind of solution, the work is conceived as a personal story with a hope to relate to a global audience.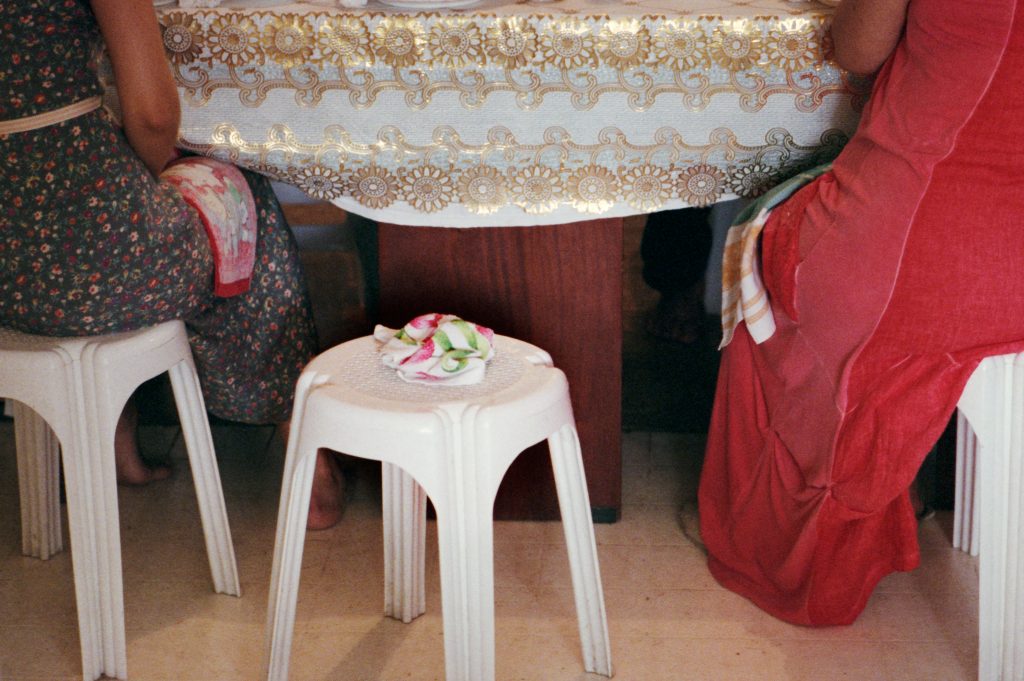 Press
Photo: Zsuzsanna Simon