OFF THE HOOK – Crude: body, colour, realism
8/12– 30/12/2018.
Opening: 7pm, 8th December 2018.
OFF THE HOOK is an international exhibition project that expands the mission of the DobraVaga Gallery outside of the local framework. By combining design-curious authors from various backgrounds, it attempts to establish a platform for getting to know and present Slovenian artistic production abroad. The current participants are characterised by their reflection on the shapes they draw from the visual language of contemporary everyday life.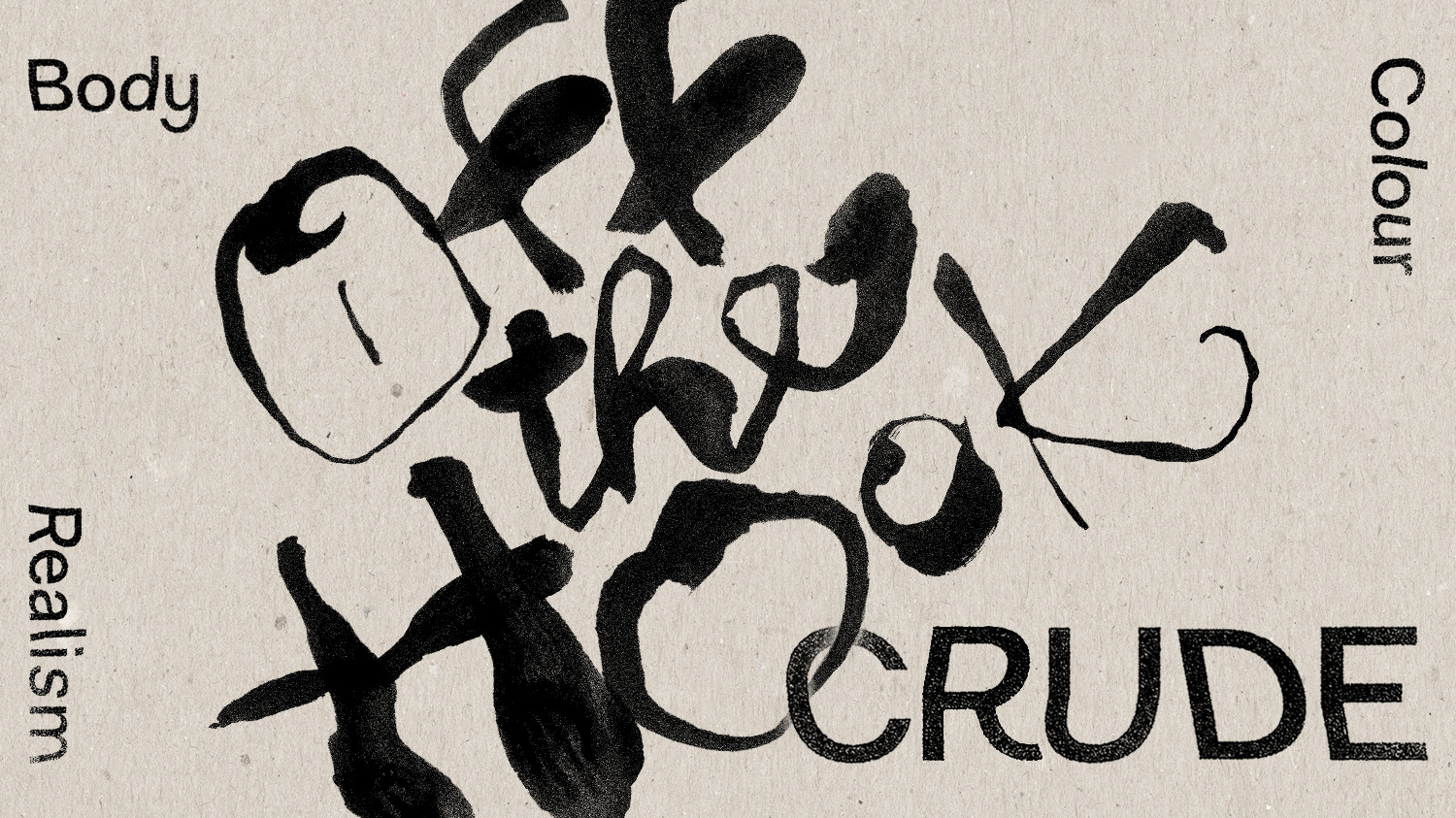 The adjective crude is emphasised as the basis for understanding their individual creative process and artwork. Their work can be understood within three different frameworks and substantive emphasis, in which the artists develop their own visual language and the affectivity of the finished pieces. The deviation from the generally established, both manipulative and decorated visual language of everyday life is evident in the sincere and raw brushstroke of painters Evgen Čopi Gorišek and Adrijan Praznik. In their work, Eva Juričan and Helena Tahir imitate the individual's space and environment, depicting the distancing of contemporary visual language. Meanwhile, the LEALUDVIK art duo and visual artist and drawer Nevena Aleksovski question the deviation from modern society by implementing and discussing their own materiality – the body itself.
Participating artists: Nevena Aleksovski, Evgen Čopi Gorišek, Eva Juričan, LEALUDVIK, Adrijan Praznik, Helena Tahir
Curator: Tia Čiček
Organisation: Kino Šiška | DobraVaga | ISBN books+gallery
Location:

 ISBN könyv+galéria, 1084 Budapest, Víg utca 2. 



Opening hours: 

Tu-Fri 12-7pm, Sat-Sun 2-6pm


Holiday schedule: 


27th - 30th December: 2-6pm




24th, 25th, 26th, 31st: CLOSED

Photo: Zsuzsanna Simon