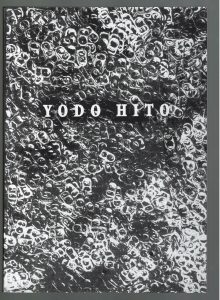 Title:
YODO HITO
Published by:
self-published
Release Date:
2018
Contributors:
George BOOTH-COLE
Genre:
artists' book
Pages:
94
ISBN13:
-
7000 HUF
George Booth-Cole's first full book, a collection of photographs (shot in 2017) of the community surrounding the banks of the Yodogawa River in Osaka, Japan, the area of the country that has the highest recorded concentration of homelessness.
Driven by large labour force layoffs in the area and an inadequate government support system, the river has provided some sort of escape and relief from the city streets for the people that now call it there home.
Regulars to Palomino will know what high regard George's work is held in here, and Yodo Hito does nothing but to push that regard higher still. It's amazing.
Hand numbered and signed edition of 200. Self published.