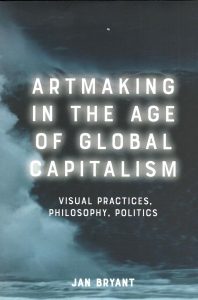 Title:
Jan Bryant: Artmaking In the Age of Global Capitalism
Published by:
Edinburgh University Press
Release Date:
2021
Contributors:
Jan Bryant
Genre:
theory / elmélet
Pages:
264
8990 HUF
Jan Bryant looks at the strategies visual artists and filmmakers are using to criticise the social and economic conditions shaping our historical moment. She then assesses how the world is being positively re-imagined through their work today.
Located at the intersection of practice and theory, Bryant argues that an effective contemporary political aesthetics encompasses more than just analysis of a work's conceptual or aesthetic reality. It should also consider the impact the artwork has at the point of reception, the methods adopted by the artists and the relationships they engender with communities.