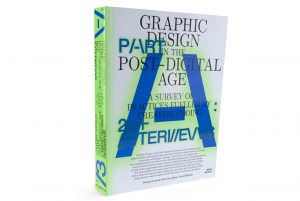 Title:
Graphic Design in the Post-digital Age
Published by:
Set Margins, Eindhoven
Release Date:
2023
Contributors:
Demian CONRAD, Rob van LEIJSEN, David HÉRITIER
Genre:
design / typography
Pages:
608
ISBN13:
978-90-832706-9-2
11500 HUF
Graphic Design in the Post-Digital Age examines the challenges and opportunities in the wake of the rapid rise of creative coding within a growing community of designers opting to make their own design tools.
This comprehensive overview covers educational approaches in design programs and the historic and economic contexts of programming in graphic design, as well as the implications surrounding the integration of coding with design. The book includes over twenty interviews in which major figures in design reflect upon the ways in which coding has innovated and transformed their design practice and strategies, and the directions it will take in the future.