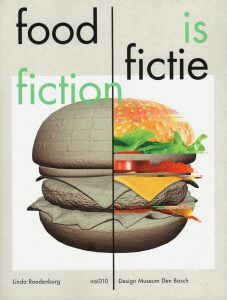 Title:
Food Is Fiction: Stories on Food and Design
Published by:
nai010 Publishers, Rotterdam
Release Date:
2018
Contributors:
Linda ROODENBURG
Genre:
theory / elmélet
Pages:
272
10900 HUF
On a daily basis, tens of thousands of food products fight for our attention in supermarkets. It's a miracle that we seem to effortlessly choose what we want from the overwhelming supply. Designers play a crucial role in this. They 'package' food and change it into products that appeal, inform, and seduce us. As artisans of alienation, designers make up stories, create illusions and dream images. 'Food Is Fiction' places these stories in the context of the rise of the food industry and contemplates the future of food. From early advertising for classic brands such as Van Houten and Van Nelle, to food pornography, astronaut food, and gastrophysics.